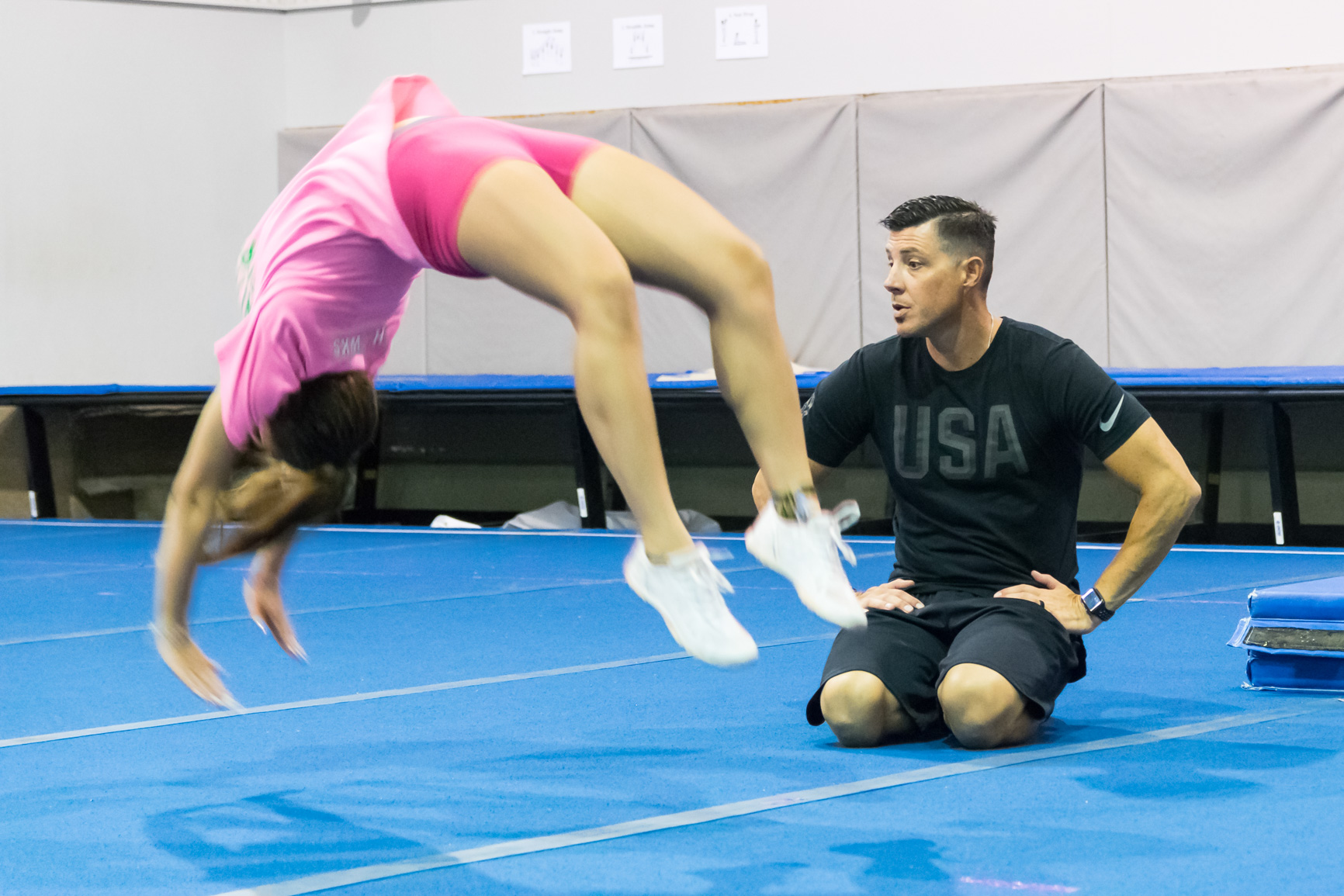 Christoval Senior Adyson Ocker said a private lesson with Kevin is more like a counseling session. During an hour-long session, they might spend half the time talking. Conversations roam from proper form to social media posts to cheer tryout strategies to parents, then back to tucking knees. And back and forth frequently to and from Jesus. "Doing life together."
Kirkland's sessions have an ingrained positive culture. Encouragement is constant. Failures are corrected with humor and tickle attacks instead of yelling.
To Kevin, building athletes isn't the point, either.
"It's a means to an end," he said. "I want to be that call they make when things are hard." According to his students, he is. He's working on a third book. The title sums up his philosophy: "Teach the skill, coach the heart."
In his first book, 2009's Broken Walls: and those called to repair them, he wrote, "Week after week, I stand in front of a generation of young people who are broken and beaten by the world we have created for them." Kirkland wants to create a different world. In his thinking, that kind of world building is what creativity boils down to.