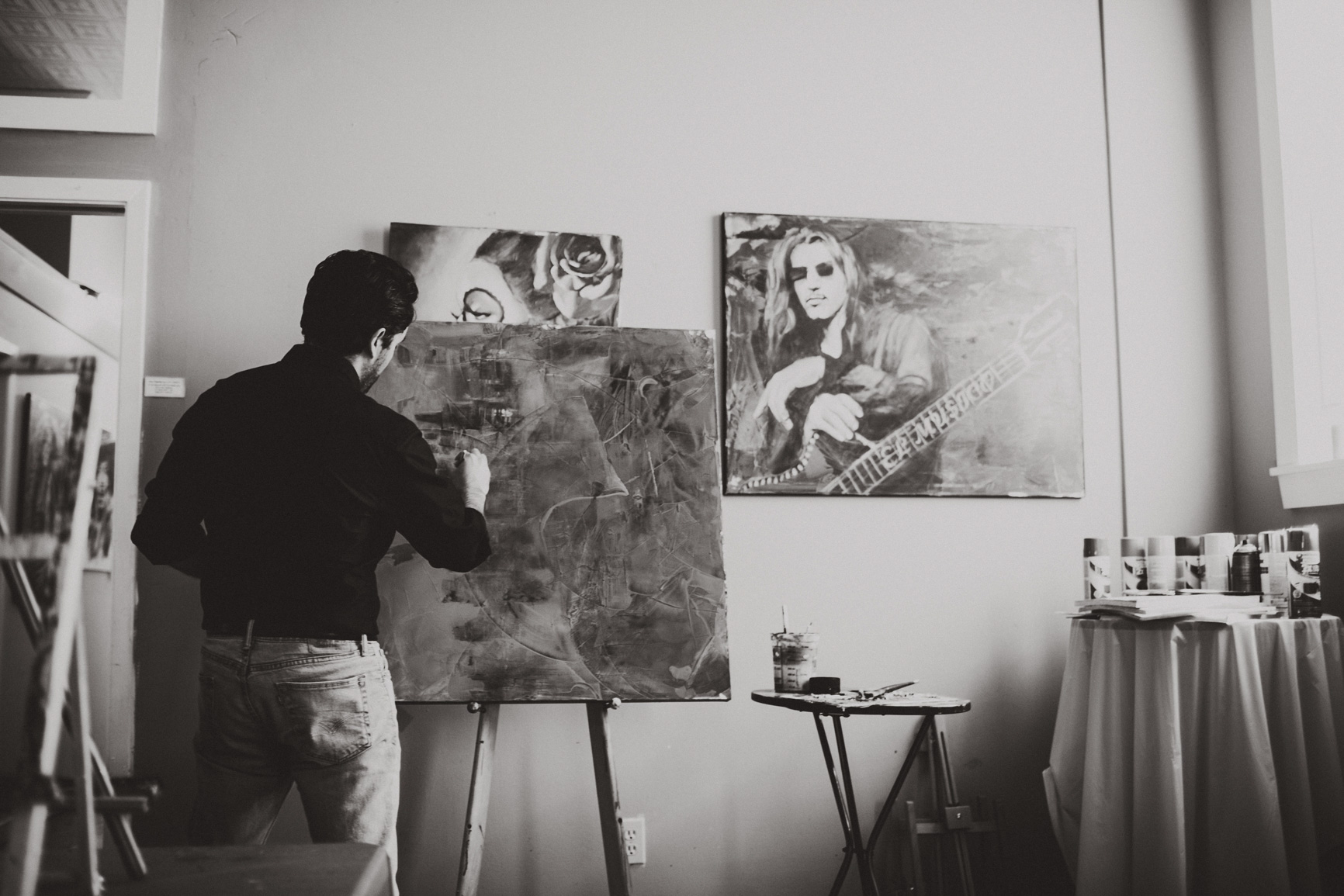 While he says he started out "rough," eventually he got good enough for Goodman to start mentoring him.
"I really enjoyed it," he said, "but it wasn't until I sold my first one that a light bulb went on."
Alejandro had been working at Time Clock Plus, and got called into the office of company president Jordy Moorman, where he was told, "This is not your passion."
During that meeting, Alejandro noticed a 20 Under 40 plaque on Moorman's wall.
The rest of that conversation was prophetic, as Moorman told him, "This will be the last job where you have a boss."
"That allowed me to grow as an artist," Alejandro said. "Had Jordy not pushed me in that direction, I would probably still be at Time Clock Plus."
In 2015, Alejandro was honored with his own 20 Under 40 nomination, and was presented his plaque by Jordy Moorman.
"It was kind of bittersweet," Alejandro said.