In an effort to involve more of the community, the Stephens Performing Arts Center offers special package deals to many of these shows. These special deals provide a discounted rate to the shows, as well as allow people to purchase tickets to shows before they are available to the general public. One such package is the Family 4x4 Package.
In regards to the family performances, such as, Call of the Wild, which was the theatre's very first touring presentation, Levine shares, "Getting kids to see a show, appreciate a performance and want to read the book afterwards, is one of our biggest accomplishments in bringing in these types of performances."
Other family performances coming up soon include, Alice in Wonderland and The Great Gatsby, both scheduled for March of 2017.
The Elta Joyce Murphey Performance Hall and Stage
Creating a beautiful space for the arts
Photo: Ken Grimm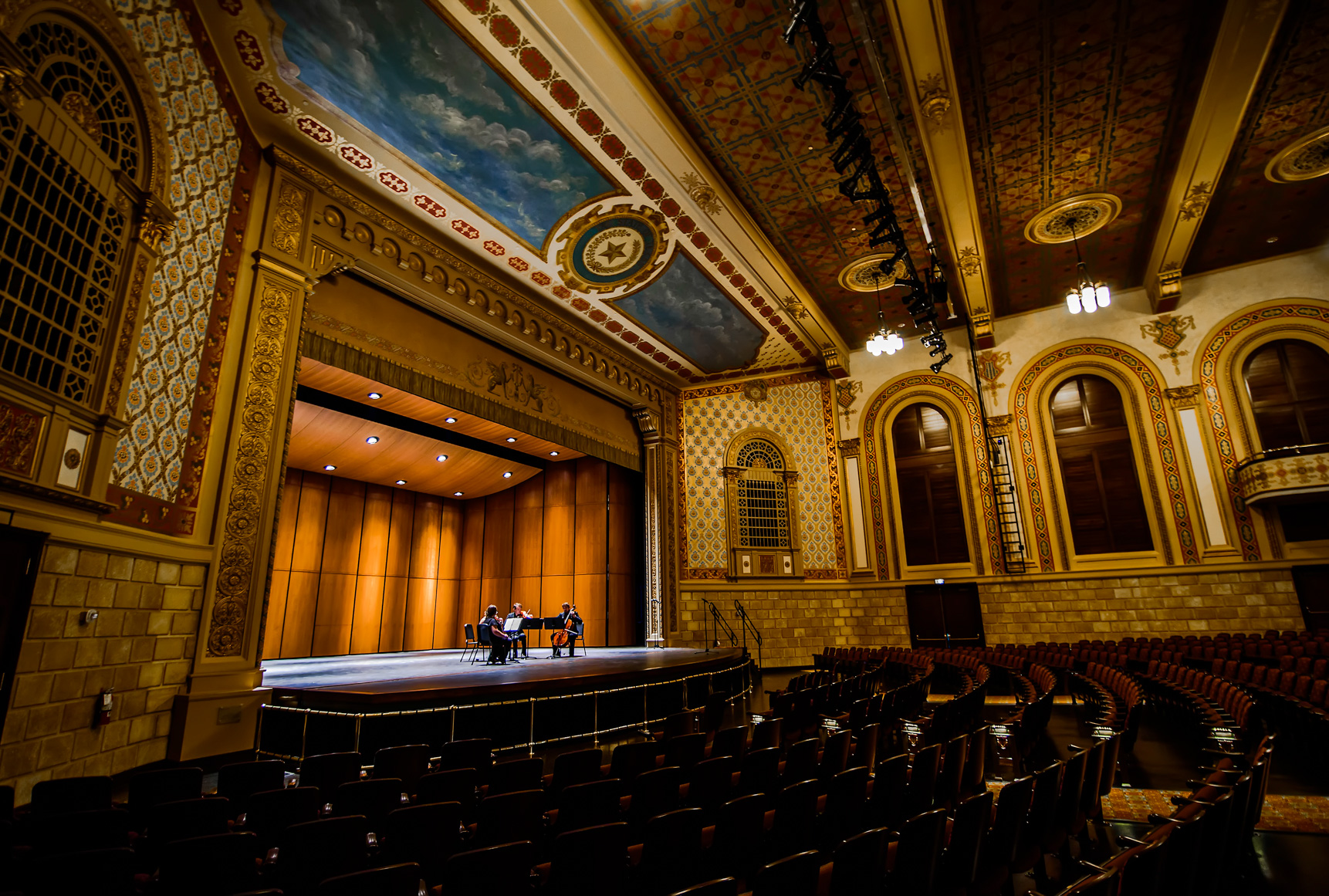 Elta Joyce Murphey McAfee will forever be praised for her contributions and desire to see the arts continue to hold a place in San Angelo. All who have the pleasure of experiencing a play, symphony or ballet at the historic City Auditorium, which reopened its doors in early October after being closed for about eight years, will now do so at the Elta Joyce Murphey Performance Hall and Stage at City Auditorium, named in her honor and family's legacy.
WHO? WHAT?
The who is Amy Lindemann. The what is that she restored, painted, stenciled, plastered, sculpted, carved, caulked, reshaped, molded, bonded, and casted every ornate fixture, cornice, medallion, and trim made out of plaster and paint from ceiling to every wall in the entire auditorium on a 50 ft. lift and scaffolds wearing a harness and a hardhat every day! That's quite a job to bring the past back to a vibrant and beautiful status. Our hats off to you, Amy.

More from Create . . .